a few words about us
IT Associates Corporation has been the trusted premium Supply Chain Integration Specialist in the country for 20 years.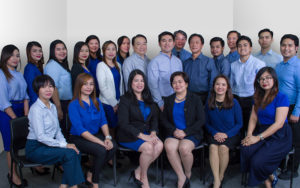 Since our establishment in 1996, we have been focused on solutions that help companies achieve their full potential.
We have enabled them to develop and implement modern business strategies by leveraging information, communication and technology.
We provide the highest level of security, flexibility, reliability and integrity in transaction management
which makes us the leading and trusted B2B solutions provider for a roster of local and multinational customers.
We are committed to exceeding customer's expectations for quality, responsiveness and excellence.
We are here to build, bridge and bond global business communities so we can take them to a path of success.